Clue, an app that enables women to track their menstrual cycles, has brought on three new investors to its latest seed round bringing its total investment to €1 million thus far. Clue received €500,000 from a previous seed investment round in February 2014. The angel investors joining are Björn Jeffery, CEO of Toca Boca, and previous Spotify executives Andreas Ehn and Sriram Krishnan.

"Confident, scientific and not pink" is Clue's style.
I made my first seed investment this summer. I'm not wealthy enough to be an investor really, but these guys are on to something. Looking forward to seeing them grow.
There are no grown-ups. We suspect this when we are younger, but can confirm it only once we are the ones writing books and attending parent-teacher conferences. Everyone is winging it, some just do it more confidently.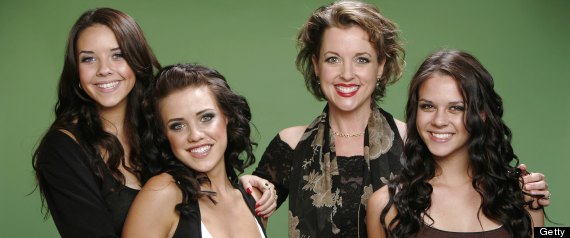 I've become strangely fascinated by The Bling Ring. It's not a new story, but it's one that illustrates how celebrity culture can get the best of people - even the ones in the periphery. And how meta it quickly becomes when the people admiring and trying to imitate the celebs, become just this through the process. 
If you haven't heard about it, this is a very brief summary:
A bunch of teenagers want to live the Young Hollywood lifestyle, but can't quite afford it. They get the idea that they should start burgling celebrities while they are out of town, and steal their clothes and jewelry. Astonishingly the manage to pull this off and end up stealing $3 million worth of goods from people like Paris Hilton, Lindsey Lohan and Orlando Bloom. They eventually get caught on surveillance cameras and the whole story starts to unfold.

In the middle of this, the TV-network E! strikes gold. Originally intending to produce a show called "Home Schooled With the Arlington's", they find themselves documenting a family with one of the aforementioned teens in it. The show is renamed "Pretty Wild" instead. It is later revealed that two of the girls in the show are smoking OxyContin between takes, amongst other things.
Recently, Sofia Coppola made a film based on the Vanity Fair article that describes all of this. Watching it, and the reality show along with it, creates a remarkably ironic and somehow very contemporary take on where we stand in the early 2010s. The reality show format is surreal in it's own right, as is the content of it. The teens are homeschooled by their mother, a former Playboy model, who has created a curriculum based on the book/film The Secret.
You can't make these kind of things up - it's stranger than fiction. And that sums up the whole story very well.
What is unhappiness? Your intuition might be that it is simply the opposite of happiness, just as darkness is the absence of light. That is not correct. Happiness and unhappiness are certainly related, but they are not actually opposites.
(…)
And matters are hardly helped by nature's useful idiots in society, who propagate a popular piece of life-ruining advice: "If it feels good, do it." Unless you share the same existential goals as protozoa, this is often flat-out wrong.